Washington County, WI – This weekend promises three days of great food and entertainment at Bilda's Friess Lake Pub, 4493 Hwy. 167, Hubertus, WI.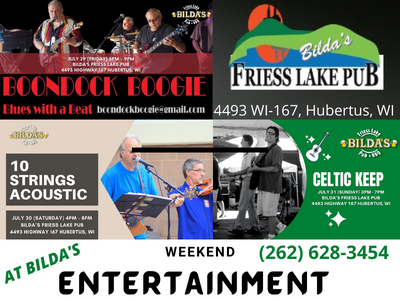 Friday, June 29, is Boondock Boogie "Blues With a Beat."
Saturday, June 30, is 10 Strings Acoustic.
Sunday, July 1, is Celtic Keep.
Click HERE to read all the meal specials offered by Bilda's. Bring the family!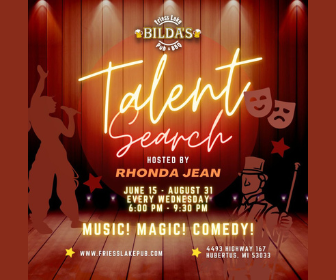 Related